Course Calendar & Presentations
| | |
| --- | --- |
| Studio portrait of Robert Johnson © 1989 Delta Haze Corporation | |
How To Use The Course Calendar
Using all of this information requires a bit of organization, so follow these general instructions. The works themselves, listed by title and author, are primarily on the internet or handed out in class. You are then to view the Web pages for the authors and topics for that week, listed as a link on the English Internet Resource List section of the Web site (not all are covered). That means all you have to do is click on the colored (usually blue) label of the name or address of the site. Following that, read the online presentation of the format strategy for the week (Org & Outline, Quoting Your Sources, How To Take A Test, etc.). You are also required to read the thematic presentation for that week in Online Presentations (Character, Theme, Irony, etc.). Finally, read Questions for Reading and Writing. This will allow you to follow the schedule and be topical in the classroom. Read the directions. Assignments and due dates for papers and tests are posted on the Message Board. Most of this syllabus is self-explanatory. The following is a plan for the semester.
Tentative Schedule

Week 1

Introduction
ASSIGNMENT:

Writing About Literature,
How to begin the writing process,
Objectivity in Analysis
Research Sources,
Inferential Reasoning
Roots: Jazz, Blues And Folk
Robert Johnson, Crossroad Blues
Langston Hughes, Dream Boogie

Week 2

ASSIGNMENT:

Criticism,
Historical & Biographical Criticisms,
More on Poetry--Descriptive and Figurative Language,
Protest

Meerpol, Strange Fruit
Dylan, The Times They are a Changin'

Biography, Social Commentary

Dylan, Like a Rolling Stone
Baez, Diamonds and Rust
Wonder, Superstition
Garcia, et al. Truckin'

Week 3

ASSIGNMENT:

Formalist Criticism,
Writer's Voice: Diction/Style/Tone
What to Cite,
Taking a Test,
Urban Protest

Wonder, Livin' for the City
Gaye, et al. What's Goin' On, Ecology (Mercy Me)
Mayfield, Superfly
De La Rocha, Killing in the Name of

Week 4

ASSIGNMENT

Supporting the Point: Analysis of Criticism/Evaluating Evidence
New Historicism,
Free Verse,
Works Cited,
Protest Rock

Stills, For What it's Worth
Townshend, My Generation, Won't Get Fooled Again
Bono, et al. In the Name of Love, Mothers of the Disappeared

Week 5

ASSIGNMENT:

Gender Criticism,
Internet Sources,
The New Woman

Hazard, Girls Just Wanna Have Fun
Gray, Money Changes Everything
Amos, Precious Things, Me and a Gun
Chapman, Fast Car
Stefani, I'm Just a Girl

Week 6

ASSIGNMENT:

Psychoanalytic Criticism,
Drama--Plot,
Music in Cinema
Easy Rider

Week 7

ASSIGNMENT:

Reader Response Criticism,
Drama--Character,
Easy Rider (Cont.)

Week 8

ASSIGNMENT:

Marxist Criticism,
Easy Rider (Cont.)

Week 9

ASSIGNMENT:

Psychedelia: San Francisco
Myth Criticisms,
Art and Poetry (in class)
Garcia, et al. (Grateful Dead), So Far

Week 10

ASSIGNMENT:

Deconstruction/Post-Structuralist Criticism,
Analysis: Interpretation and Evaluation
Psychedelia: United Kingdom
John Lennon & Paul McCartney (The Beatles), Sgt. Pepper's Lonely Heart's Club Band

Week 11

ASSIGNMENT:

Week 12

ASSIGNMENT:

Week 13

ASSIGNMENT:

Week 14

ASSIGNMENT:

Week 15

Term Paper due

Week 16

Finals Week: Final Exam
---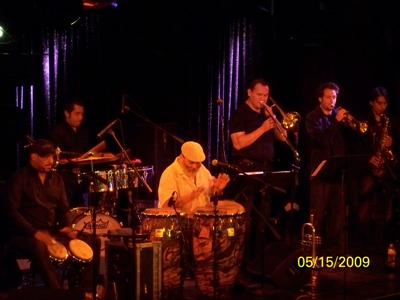 Questions for Reading and Writing
Something to keep in mind in your essays and tests for this class (These are NOT the RESPONSE prompts for message board participation):
Be able to answer these four questions somewhere in the context of your essay. Please don't merely list the answers... make them part of your general discussion of the work.
What is the message? Clearly state it and support your response from the text itself. There can be more than one answer.
Who is the speaker of the message? Be as specific as you can. This is NOT necessarily the author. Authors will create characters or "voices" to tell a story or give a viewpoint. In lyrics, this often makes singer appear to be a different person than they really are or hold different values than they really do. In drama, that is all you get... all characters, no narrator.
Who is the audience of the message? There can be more than one, often linked to the message...or a single message may have different audiences with different expected results. Again, be specific and use text for support.
What methods does author use? Be specific, using terms from ENGL 101 -- irony, symbolism, theme, conflict -- and new terms from this course.

In poetry, the use of meter and rhyme and condensation of ideas into brief images is common.
In drama, the use of character, dialogue and setting are often important.
In literature, all of these aspects may be factors.
Once you've gotten this information into your paper, then we apply the critical approaches to discuss HOW EFFECTIVELY the message was delivered by author.
---
© T. T. Eiland, January 1998
Last modified: Aug 8, 2015