Course Calendar & Presentations
How To Use The Course Calendar
Using all of this information requires a bit of organization, so follow these general instructions. For each week, begin by reading assigned work from the two hard texts. There will be rhetoric and source material from Barnet, et al. The works themselves, listed by title and author, are also in Barnet. You are then to view the Web pages for the authors and topics for that week, listed as a link on the English Internet Resource List section of the Web site (not all are covered). That means all you have to do is click on the colored (usually blue) label of the name or address of the site. Following that, read the online presentation of the format strategy for the week (Org & Outline, Quoting Your Sources, How To Take A Test, etc.). You are also required to read the thematic presentation for that week in Online Presentations (Character, Theme, Irony, etc.). Finally, read Questions for Reading and Writing. This will allow you to follow the schedule and be topical in the chat room. Read the directions. The following calendar lists the reading assignments. Written assignments and due dates for papers and tests are posted on the Message Board. Most of this syllabus is self-explanatory. The following is a plan for the summer semester.
Tentative Schedule

Week 1

Introduction
ASSIGNMENT:

Writing About Literature, 3-11, 23-35, 48-72
Objectivity in Analysis
What I Expect on Out of Class Papers, 1559-60
MLA Formatting, 1561-64
Poetry, 599-600, 613-16, 639-40, 643
Owen, Anthem for a Doomed Youth
Dylan, The Times They are a Changin'

Criticism, 1536
Historical & Biographical Criticisms, 1544, 1546
Purpose and Thesis: Theme I
Housman, Eight O'clock
Thomas, Do Not Go Gentle...
Taking a Timed Essay Test,1580-83

Week 2

ASSIGNMENT

Gender Criticisms, 1548
Formalist/New Criticism , 1537
Brooks, We Real Cool
Smith, Not Waving but Drowning
Secondary Sources, 1565-74
Supporting the Point: Analysis of Criticism/Evaluating Evidence
Simile, 668, 671
Metaphor, 672
Plath, Metaphors
Personification, 674
Apostrophe, 675

Whitman, I Saw in Louisiana...
Komunyakaa, Facing It
Raine, Martian Sends a Postcard Home
Irony,705
Espada, Tony Went to the Bodega, But He Didn't Buy Anything
Hughes, Dream Boogie

Week 3

ASSIGNMENT:

Psychoanalytic Criticism 1547
Reader Response Criticism , 1540
Deconstruction Criticism, 1539
New Historicism, 1545; Marxist, 1545: and Myth, 1543 Criticisms

Week 4

ASSIGNMENT:

Week 5

ASSIGNMENT:

Symbolism, 149-52
Oates, Where Are You Going, Where Have You Been?
Outline for Term Paper due
Note Cards for Term Paper due
The Term Paper: Getting Started

Term Paper due/Final Test Prep

Week 6

Finals Week: Final Exam
---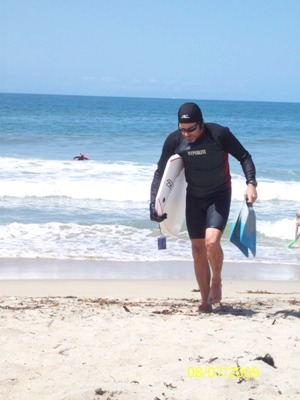 Questions for Reading and Writing
Something to keep in mind in your essays for this class:
Be able to answer these four questions somewhere in the context of your essay. Please don't merely list the answers... make them part of your general discussion of the work.
What is the message? Clearly state it and support your response from the text itself. There can be more than one answer.
Who is the speaker of the message? Be as specific as you can. This is NOT necessarily the author. Authors will create characters or "voices" to tell a story or give a viewpoint. In lyrics, this often makes singer appear to be a different person than they really are or hold different values than they really do. In drama, that is all you get... all characters, no narrator.
Who is the audience of the message? There can be more than one, often linked to the message...or a single message may have different audiences with different expected results. Again, be specific and use text for support.
What methods does author use? Be specific, using terms from ENGL 101 -- irony, symbolism, theme, conflict -- and new terms from this course.

In poetry, the use of meter and rhyme and condensation of ideas into brief images is common.
In drama, the use of character, dialogue and setting are often important.
In literature, all of these aspects may be factors.
Once you've gotten this information into your paper, then we apply the critical approaches to discuss HOW EFFECTIVELY the message was delivered by author.
---
---
© T. T. Eiland, January 1998
Last modified: March 30, 2000